60's Chicks
Broadway, Country, Folk, Pop, Motown...
60's Chicks sing all your favorite music styles!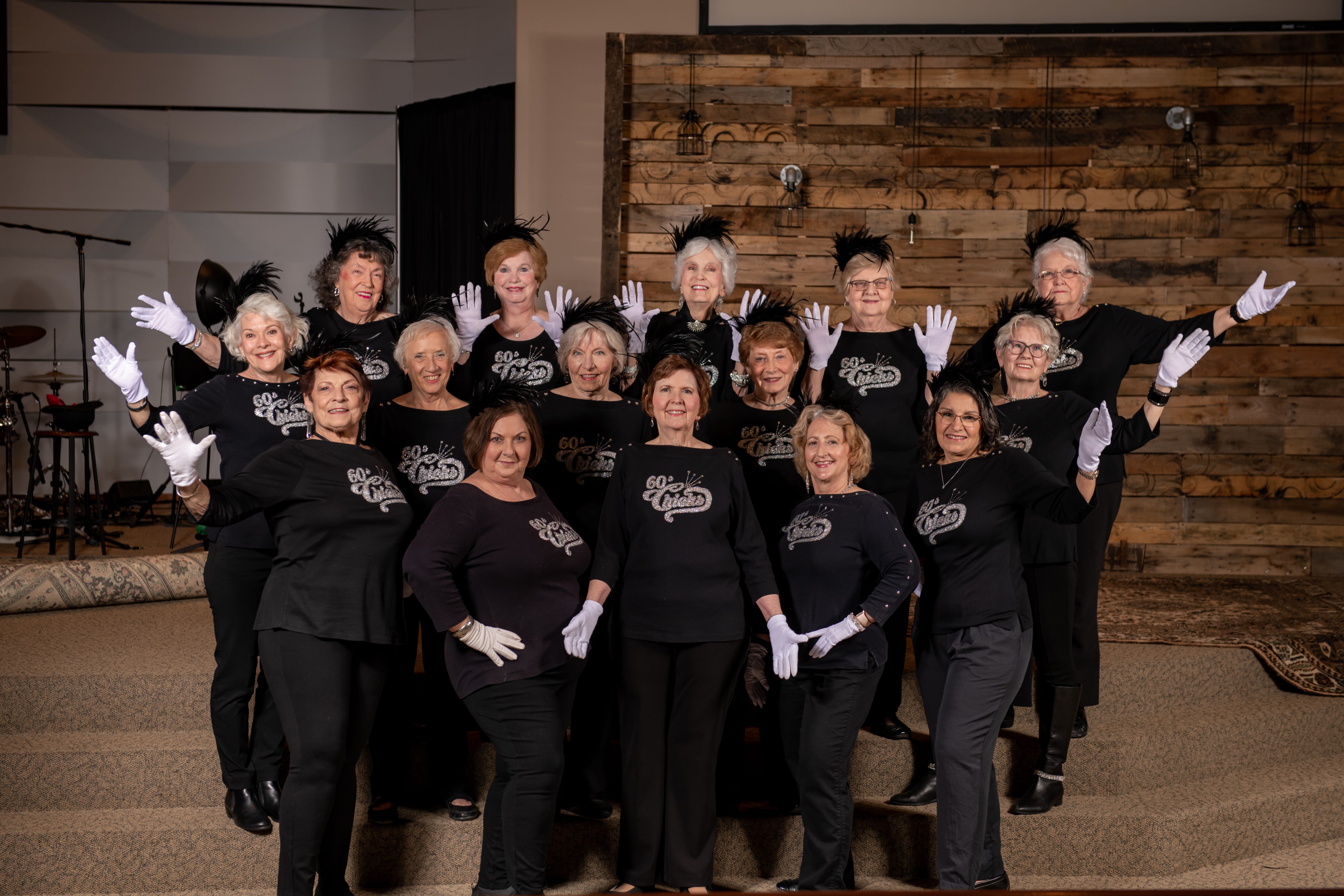 Patriotic Music
Singing your favorites to celebrate our veterans, our country and the freedom we share in our USA!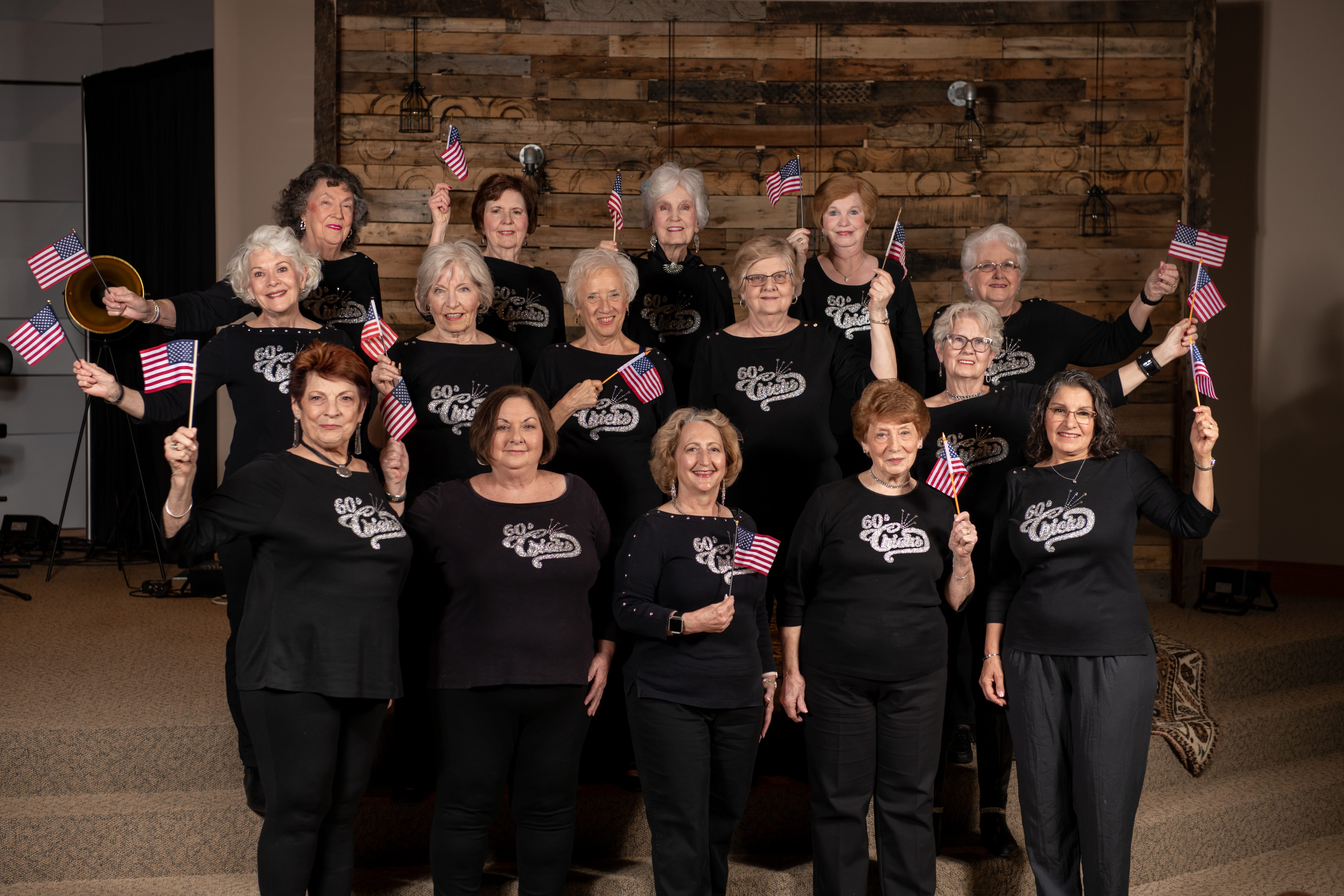 Best of Broadway
Sing along with your favorites from Grease, Annie, Chicago, and many more...
Costumes and Choreography
Hearing music is great, but costumes, choreography and comedy make for an exciting show!
Broadway Tunes
Put on your top hat and gloves for All That Jazz,
Hello Dolly, Annie, Grease and Sister Act! We love those Show Tunes!
Country Music
If you like Johnny & June Cash, Patsy Cline, Dolly Parton, Willie Nelson, you'll love our country set.
Island Tunes
Join our Sea Cruise and sing "Kokomo," "Under the Boardwalk," "Surfin' Safari," "Lion Sleeps Tonight," to name a few.
Laugh Out Loud
Music is one of the blessings of life! Add humor and harmony and you have the best entertainment for your event!
Upcoming Events
Thursday,September 7,2023 @2:00 pm for Cambridge House of Maryville, 6960 IL 162,Maryville, IL
Friday,September 29,2023 @1:30 pm for the Clinton Manor Living Center ,111 E. Illinois St, New Baden, IL 62265
Monday,October 16,2023 @10:30-11:30 for Maryland Heights Senior Group at the Community Center, 2300 McKelvey Rd, Maryland Heights,MO 63043
Friday,October 27,2023@2:00pm for Villas of Hollybrook,312 Mechanical Drive,East Alton,IL(Bethalto)62024
Wednesday,November 1,2023@1:00pm, for The Main Street Community Center,Veteran' Luncheon, 1003 N Main St,Edwardsville,IL 62025
Monday,November 6,2023 @12:30-1:00pm for the First Baptist Church Seniors Group, 1111 East Hwy 50,O'Fallon, IL 62269
Thursday, November 16,2023@ 2:00pm for The Colonnade Senior Living Community,700 Weber Rd,O'Fallon,IL 62269
Tuesday, December 12,2023@1:00pm for The Main St Community Center Luncheon,1003 N Main St,Edwardsville,IL,62025
Thursday,February 15,2024 @ 2:00 pm for the Cambridge House Assisted Living Community, 6960 IL 162, Maryville,IL 62062
Tuesday,February 27,2024 @ 12:30 pm for Joyseekers Senior Luncheon, Troy United Methodist Church,407 Edwardsville Rd, Troy IL 62294
Thursday , March 14, 2024 @ 2:00 pm for EdenVillage Community, 400 South Station Rd, Glen Carbon, IL 62034
Thursday,April 18,2024 @ 1:00 pm for St.Matthew'sUM Church New Life Club Luncheon, 1200 Moreland Dr, Belleville, IL 6222
Friday, April 26,2024, 60's Chicks Spring Concert @7:00 pm at Leclaire Christian Church
Thursday, May 2,2024 @ 12:30 pm for Jarvis Township Senior Citizens in Community Center Upper Level in Tri-Township Park, 410 Wickliff Ave, Troy,IL 62294
Sunday, June 2,2024 @ 2:30 pm for Granite City Senior Social Club Granite City Township Building, 2060 Delmar Ave, Granite City,IL
Saturday, June 15,2024 @7:00 pm for the Granite City 60th High School Class Reunion, at Elks Lodge #1063, 4801 Maryville Rd Granite City, IL 62040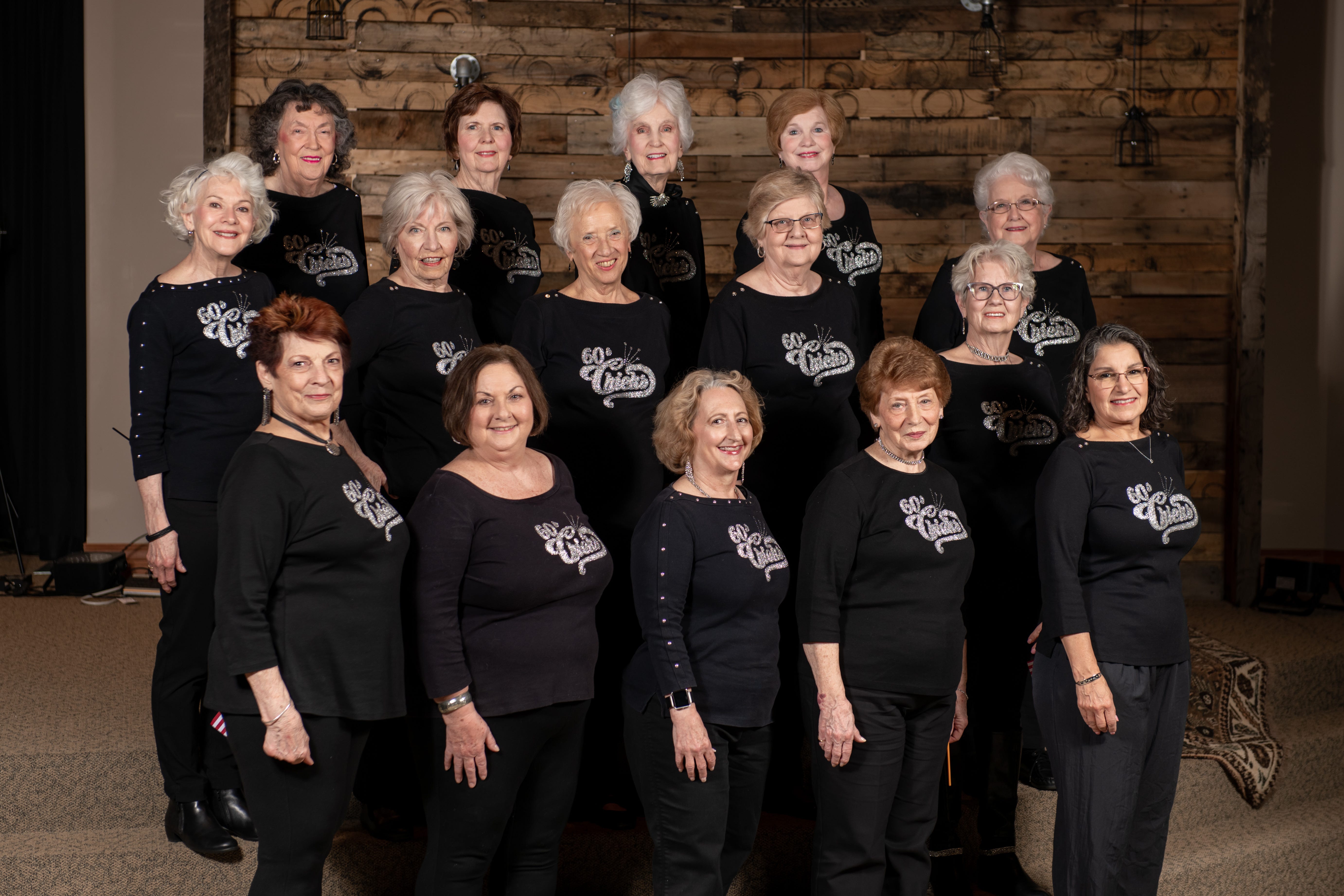 Have a question?
Call or email us today.